Our Laid-Back Winery Wedding at Wente Vineyards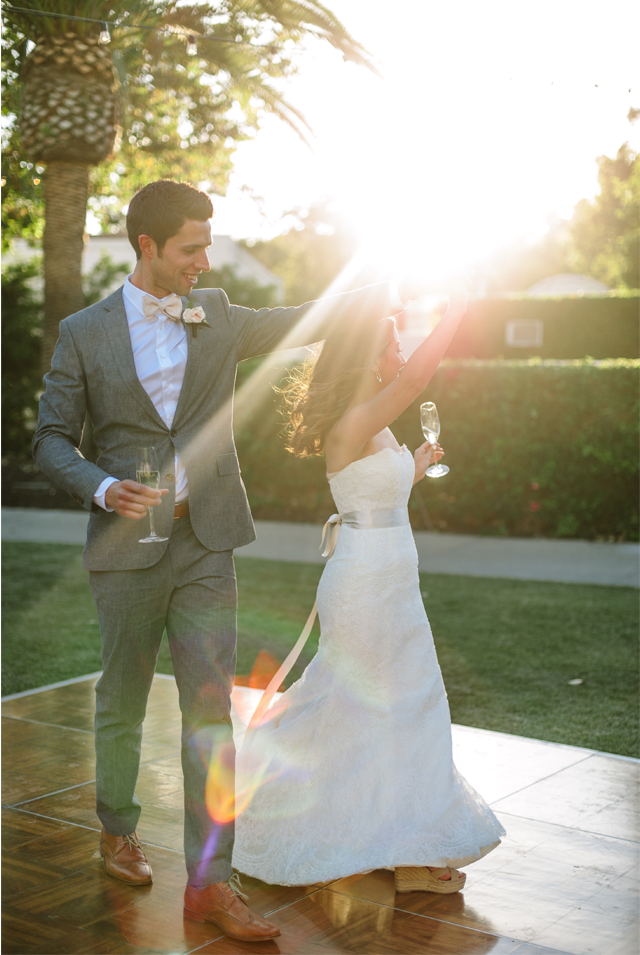 I'm so excited to finally share photos from our wedding here on the blog. I can't believe it's already been over 4 months since we said I do. Crazy how time flies. It's also a little surreal to call the guy I met in college when I was 18 my husband. Saying the words, "this is my husband, Mike" when we're out, is so stinking strange, but exciting at the same time. So far, I'd say marriage looks good on us.
Our laid back summer wedding was exactly how I envisioned. The weather was perfect, the details came together wonderfully, the guests were happy, and Christine captured the day beautifully. As any bride would tell you, the day went by in a blink of an eye, but being able to go through photos and watch video, really helps remind you of all those exciting feelings and all the love from the day. We really wanted the day to be about love and family and seeing the joy on our parents faces were priceless. A huge thank you to all the vendors who helped make our day magical and to all those who attended, thank you for sharing our special day with us.
I will be sharing more detailed posts of our day in a new weekly series, Wedding Wednesdays. Every Wednesday (until I've covered everything) I'll be sharing photos, details, insights, tips and advice from our wedding and the planning process. You'll hear about where we saved, our groomsmen's suit debacle, bride fashion, where I sourced everything and so much more. Those of you who have no interests in this, feel free to skip these posts. There's so much that people don't talk about, I feel it's my duty to inform soon-to-be brides about anything and everything I learned through the process. Call or email all your engaged girlfriends and let them know about this series. Also, if you want to see a certain topic be discussed, shoot me an email or let me know in the comments. This series is about you, so I want to make sure I cover what you want to see.
P.s.  If you didn't catch it, you can see more photo from our wedding on Style Me Pretty.
Vendor Credits
Venue: Wente Vineyards // Photography: Christine Sargologos Photography // Event Design: Engaged & Inspired // Floral Design: Huckleberry Karen Designs // Stationary: Meghann Miniello // Wedding Dress: Bliss By Monique Lhuillier // Bride's Shoe: Valentino // Makeup: Priscilla Francine Makeup // Hair: Nora Artistry // DJ: Sound Productions //  Groom's Suit: J.Crew // Groom's Bow Tie: Make My Day // Groom's Shoes: Cole Haan // Photography Assistance: Kayla Fletcher // Rentals: Classic Party Rentals