Closet Sale + Updates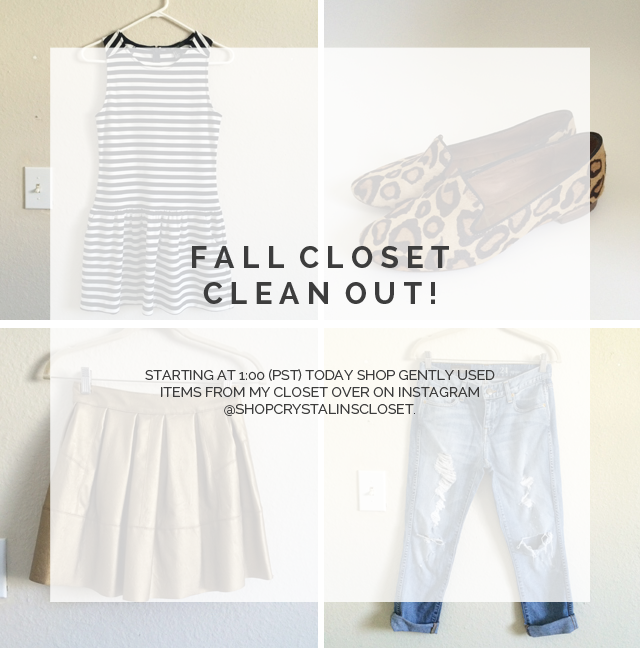 Happy Friday! I'm excited to announce another closet clean-out sale! It's that time of year where I like to take inventory on my closet, see what I haven't worn, what needs to be tossed, and what I need for the upcoming season. There's some really good stuff this time around, so be sure to check out the sale on Instagram starting at 1:00.
Also, I've added a couple new links around here worth noting. I've included a Wedding button under the Features section in my sidebar. Here you'll find anything related to our engagement and wedding. I will be posting the process leading up to the big day as well as share my tips and experiences after it's all said and done. I've also added a Fall Wardrobe link under Fashion in the top menu bar. Since I'm doing an entire series on fall fashion, I thought it might be helpful for you to have it all under one category. I have some topics already in mind for this series, but if you would like to see something particular, please share in the comments.
I hope you all have a wonderful Weekend!