Getting Spring Ready with Banana Republic
Banana Republic wrap dress c/o, Banana Republic denim crossbody c/o, Ray-Ban original aviators, J.Crew denim jacket (similar), Zara sandals (similar)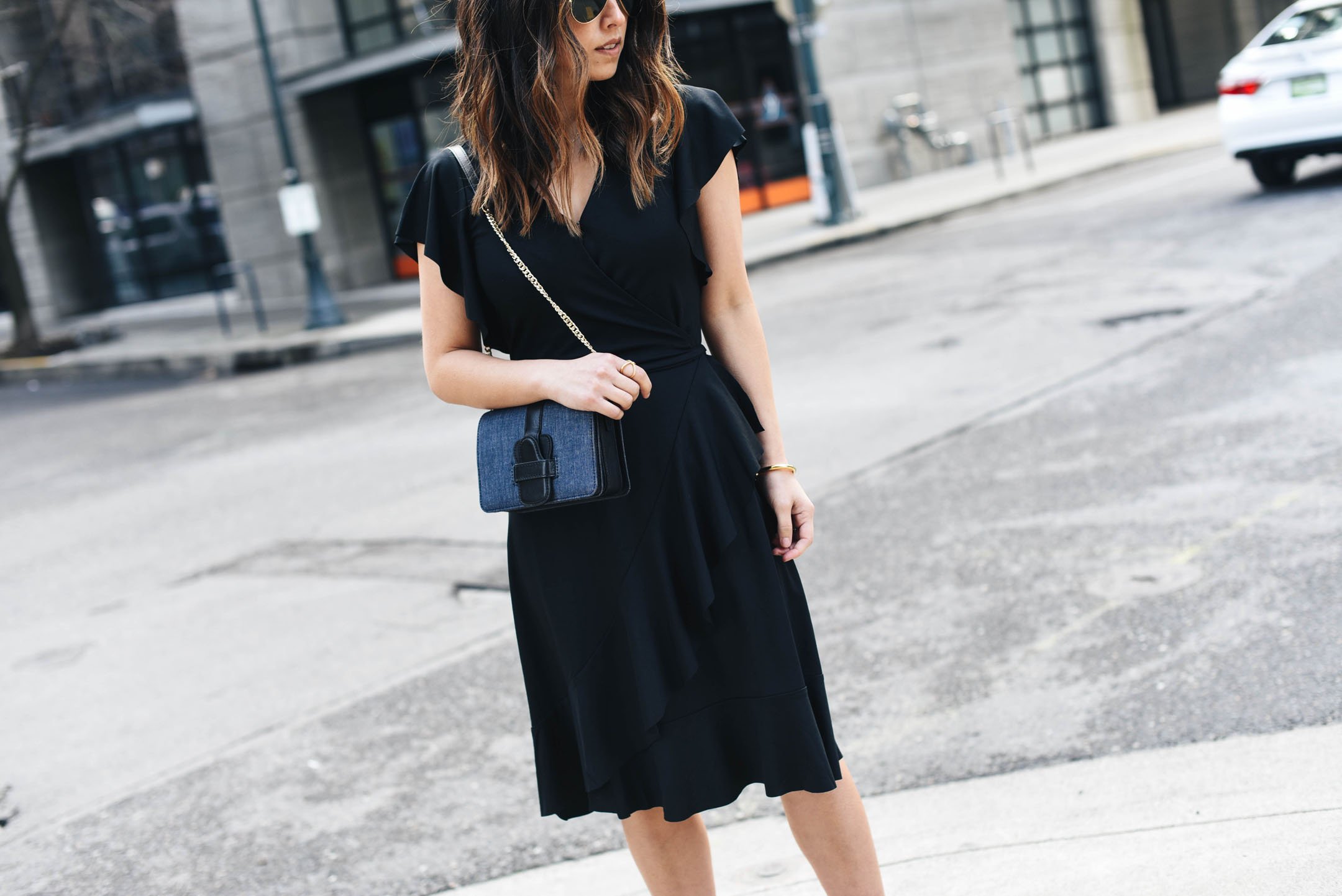 I recently teamed up with Banana Republic for their What Moves You campaign, celebrating beautiful spring pieces that stretch, fit, and move with you. As you know, I could not be more excited for spring. I've already started adding open-toed sandals, dresses, lightweight jackets, and pretty blouses to my wardrobe. Now, I just need the weather to cooperate (sadly, I think I still have a ways to go). No doubt, I'm excited for spring fashion, but what really moves me, is everything that comes along with a new season. Warmer weather, watching the flowers bloom, the excitement of new beginnings, and being outside and exploring. Spring is such a magical time of year in Portland and I'm so excited to experience it for the 2nd time since moving here!
Speaking of beautiful spring pieces that move with you, this wrap dress from Banana Republic is a classic beauty. The color is versatile, the style is timeless, and details are perfectly on-trend. I've been telling myself I need to add more wear-anywhere dresses to my wardrobe and this one fits the bill. You can literally wear it for just about any occasion (night out, dinner, to meet the parents, wedding, cocktail party, to the office, etc.). It's extremely comfortable, with a ton of stretch, but slimming at the same time. I can't wait to wear it into spring and summer!
Be sure to check out all 5 pieces you need for spring on bananarepublic.com. P.S. They have so many great dresses right now in both regular and petite sizes!
M O R E  F A V O R I T E S  F R O M  B A N A N A  R E P U B L I C

Created in collaboration with Banana Republic