Dolce Vita Neely OTK Boots
Created in collaboration with Zappos.com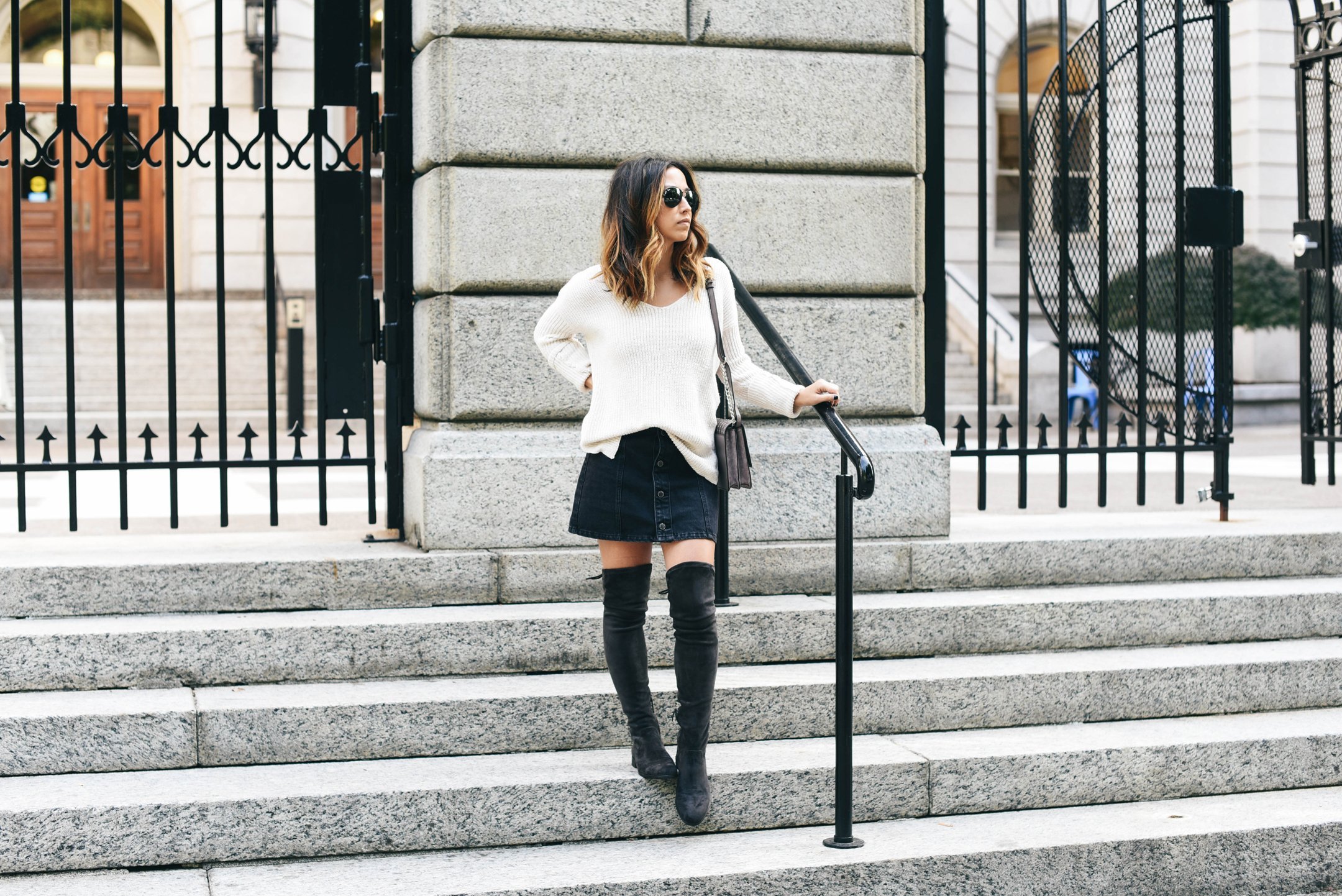 Happy Friday! Have any fun plans this weekend? Mike and I are currently in Santa Barbara for a wedding. It's always nice being back to the place where we first met and reminisce on our college days… but on the other hand, we feel old.
In other news, who's excited for over-the-boots this season? I know I always get super excited to check out the new styles that come out and see what will work on my small frame. If you're petite, you know OTK boots are one of the harder pieces to find. I recently snagged these Dolce Vita Neely boots from Zappos.com and was pretty shocked at how beautiful they are in-person. Their smallest size is 6, so they are slightly big for me (I wear a size 5). The quality is great for the price, so I would definitely recommend these for those of you who are a size 6 and above and slightly taller than me (I'm around 5ft). They're super comfortable right out of the box and the ties in the back help keep the shaft up. These really do look similar to some of the more expensive options out there, but for 1/3 of the price. 
I also snagged the Kara booties right before our trip. You can't beat Zappos.com fast, free shipping in those situations (and 365 day return policy). Luckily they arrived right before we left. The Kara is one of the best looking booties I've seen in terms of shape and style. The toe is a nice balance between almond shaped and pointed. The heel is the perfect height to give you a lift, but still comfortable enough to walk around for long periods of time. They run narrow, but for me, that always looks better when it comes to booties. If you're in the market for comfortable, well-made ankle boots, I would highly recommend the Kara. I have the gray color, but they also come in a taupe beige color as well.