Harper's Fall Wardrobe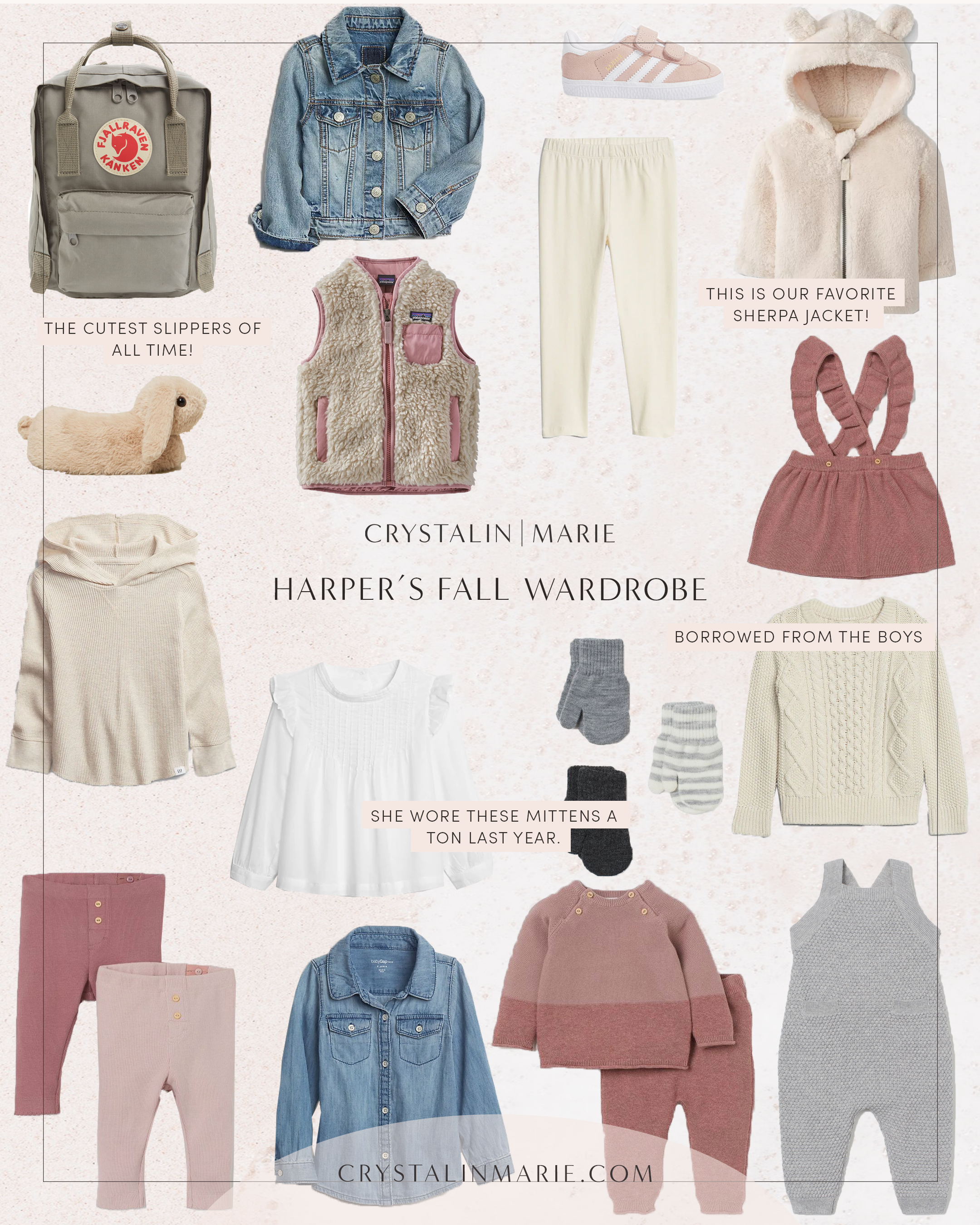 One of my most requested fall posts, Harper's Fall Wardrobe! I'm so glad you're as invested as I am, lol. This was probably my biggest haul for her, but now that I'm 2.5 years into parenting, I have a better handle on what works, what doesn't, what Harper needs, what she'll wear, and how often we go through outfits. I'm probably missing a few things here and there because to be honest, I still have a couple more orders from Zara coming and returns are happenings, lol.
I get asked often, how many of each item do you buy to complete her wardrobe. I never go by specific numbers, but I do try to keep track of what we go through the most. Last fall, it was hands down leggings and tops, so this year I tried to stock up in these departments. When dressing a child, past year's experience HELPS A LOT. I'm really basing my purchases on what worked last year. In the past, I would stock up on coats (because it's so cold here), but she only wore a few last year, so I only ordered a few must-haves. I mentioned it before, but I also stick to a color palette when I shop for Harper. When I do that, everything kinda goes together, so it makes putting together outfits much easier and it seems like I can create more outfits.
Since leggings/pants and tops and t-shirts are the most worn items for fall and winter, I try to stock up now. I ordered enough leggings, but I still need to figure out tops and t-shirts. I used to get a 3-pack from H&M that we loved, but for some reason they haven't brought those back this year. I also like to get her shoes for fall and winter asap. Things sell out so quickly, so when I spot something, I snag it right away. I was able to hunt down her Adidas Swift sneakers in a size 6 because we loved those so much last year. They're cute, pair well with her wardrobe, and work for park days (they don't show dirt as much as other shoes). Beanies, socks, mittens, and now headbands are also crucial finds for Harper's wardrobe. Depending on where you live, don't skip the accessories. We live in our H&M ankle socks and when it cools down, Harper also wear her H&M mittens when were outside on walks.
My Biggest Takeaways
– Reference back to what your child wore the most last fall and winter and buy them again this year.
– Order in a color scheme, so everything pairs well together.
– Think about your lifestyle and what your child likes to wear.
– Buy items in their current size and some a little bigger so they have room to grow.
– I always reference back sizing on old pieces. That way I know which size to get for the new pieces based on what we had before and how much Harper has grown.

Zara Purchases
Shop Harper's Wardrobe