Wedding Wednesday: Finding the Right Venue
| Photo by Anna Hogan Photography |
Finding the right venue is half the battle when planning for your wedding. It sets the tone for your wedding and provides you with a base for planning. It's kind of like your kickstarter. While it's one of the first things you should check off your list, it's one of the hardest to do. Not only do you want to find the perfect backdrop to the most magical day of your life, but you want it to accommodate all your needs. Is it within your budget, does it allow hard alcohol, can you play loud music, can you bring in your own vendors, see what I mean, not easy. Today, I'm going to discuss how we found our perfect venue, and what I learned through the process.
N O T  A L L  V E N U E S  A R E  C R E A T E D  E Q U A L
Being brand new to the wedding arena, I had no clue what went into finding the perfect venue. You may fall in love with something, just to learn they don't have availability or they're rental fee is way out of your budget. It's also annoying that very few venues list their rental fees on their website, so you have to either call or email (so, time consuming). With so many elements, it's hard to find one checks every box on your list.
Before even making it out to see a venue, ask about the following:
Price – This will be your biggest hurdle. Rental fees for venues are CRAZY expensive. And most of the time it only includes the use of the property and that's it. For prime time wedding season we're looking at $10,000-$20,000 and up! They're a few places that keep their rentals fees low and upsell you in other areas (I will get into that later).
Preferred Vendors – This is another annoying part for the couple, yet probably smart for the venue. A lot of times venues will have a preferred vendor list, which means you can only hire caterers, florist, DJ's, rental companies, etc. on the list they provide. So, if you have a favorite dessert company in mind for the dessert bar, scratch that idea.
Time of Year – Keep in mind you should book your venue about a year in advance. Seems crazy, but dates get booked up fast. Also, time of year, dictates the price. Summer seems to be the most expensive, while spring and fall get discounted. Also, some venues are host to other types of gigs, so they have certain months blocked off, where they don't do any weddings.
Alcohol – Many venues don't have a spirits license and therefore cannot have hard alcohol on the premise (this is more so for venues in the Bay Area. If you go toward Carmel or Napa/Sonoma it isn't usually an issue.). This means you can only serve beer and wine and the idea of an open bar is out the window.  If you're looking into wineries for your wedding be aware some require the purchase of their wine only, which they tend to add a premium to. It can get super expensive.
Music – Whether you want the reception and dancing inside or out, some venues have noise ordinances, which will cause a wedding to end on the earlier side. If dancing the night away is really important to you, make sure to ask about this.
B A Y  A R E A  V E N U E S  W E  V I S I T E D (please contact these venues for exact numbers)
We actually put a deposit on this location, only to back out of it a couple days after. I had originally saw this space on Style Me Pretty and loved the outdoor intimate setting. I knew it was within our budget and the fact that we could have beer, wine, and spirits was huge. The grounds were beautiful, but there was no wow factor for me. There was no space nearby where we could take beautiful and grand photos. We would have had to take them at another location. Also, I wanted a setting where guest would arrive and really feel like something special was about to go down.
If you live in the Bay Area this is a great venue for an intimate setting with really cute details throughout.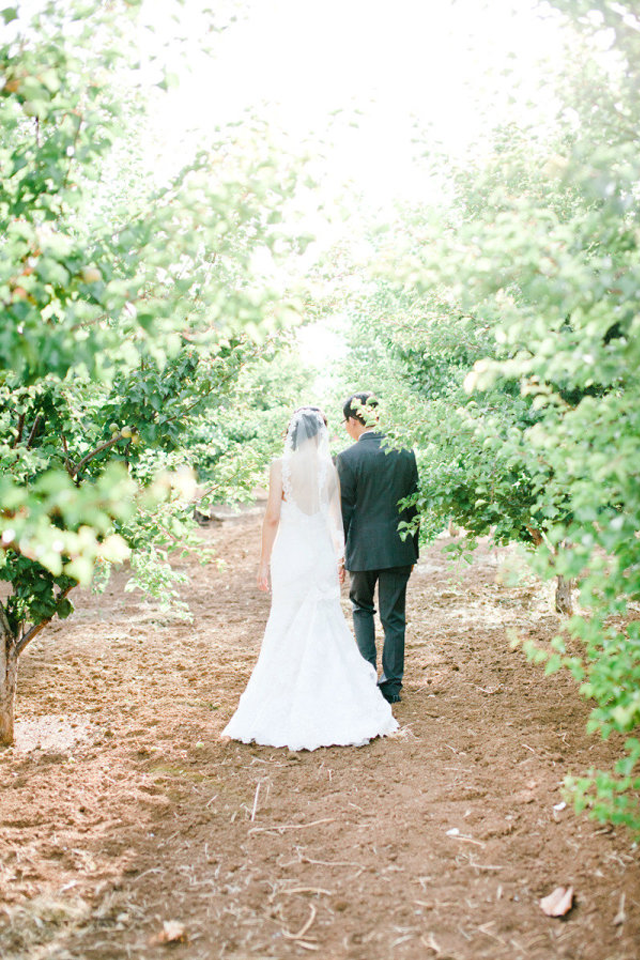 | Los Alto History Museum wedding photos by Laura Gordon Photography |
| Photo by Meg Perotti |
Preferred Vendor List
BYOB
2 Signature Cocktails only
Rental Fee $7,000-$8,000
Outdoors
Accommodates around 150
No dressing room on site
This place is quite magical and we immediately fell in love. Just from walking the grounds, we knew it would have been perfect. They have a nice lawn space to set up the ceremony with gorgeous vineyards in the backdrop, and the dining area is covered in market lights. The winery is set on top of a hill all by itself with miles of beautiful views. Honestly, it seems like you're driving up to secluded castle. We knew going into it the rental fee was quite high for our budget, but we decided to go anyway. I worked with their on-side coordinator to hash out the details because I really thought we could make it work. But, the no hard alcohol, which was an absolute requirement for Mike, and the idea of buying overpriced wine cases, were deal breakers.
If you're looking for something in the South Bay and hard alcohol isn't a bag factor, check out this venue. It's stunning!
 | Clos LaChance Wedding photos by Danielle Poff |
Preferred Vendor List
Rental Fee $10,000 and up
Beer and Wine only
Must buy cases of Clos La Chance wine
Outdoors with indoor dancing area
Outdoors accommodates around 150-200
Dressing room on site
I had originally skipped past this venue while doing my search. I was confused because Murrieta's Well and Wente Vineyards are on the same website, but I didn't realize they were separate venues. Not until I was ready to give up on the venue search (and just go to city hall), did I find out, the winery's outdoor space could possibly be perfect. Still, I had reservations because I had looked up past weddings at Wente and wasn't impressed. This was when I realized you can't judge a venue based on other bride's aesthetic and other photographer's photos. We headed out to Livermore that weekend and the second we pulled up and went through the gates, we knew. The outdoor lawn space is large. There's plenty of beautiful backdrops for photos, a dressing room on-site, and what sealed the deal, hard alcohol.
If you're looking for an outdoor wedding, this space is absolutely beautiful. We could not recommend it more! A detailed post on this venue to come.
Rental Fee ranges from $1000-$5000
Wente Catering only (food and beverage)
Spirits, beer, and wine
Outdoors and indoors
Multiple wedding locations
Dressing room on-site
Accommodates 150 indoors, 400 outdoors
A D V I C E  /  T I D B I T S
Head to Style Me Pretty, 100 Layer Cake, Wedding Chicks, Green Wedding Shoes, etc. and click on the link to your city. See where other brides got married and do some research.
Create a spreadsheet and start calling or emailing your favorite venues for prices and ask the question I mentioned above.
Plan to visit your top 3-5.
Don't automatically cross off a venue because the Yelp photos are ugly or because past weddings done there aren't aesthetically pleasing. Always make that judgement after you go see it in person.
Some venues have a high rental fee, but allow you to bring in all your own vendors, including alcohol. The BYO alcohol and vendors really allows you to save, which helps balance out the large rental fee.
Other venues keep the rental fee low, but require you to use their catering services and buy their wine. This is still probably the less expensive way to go, but it just depends on which elements are more important to you.
If you have any questions regarding venues or how we went about our process, shoot me an email or leave a comment below.
*All other photos by Christine Sargologos Photography